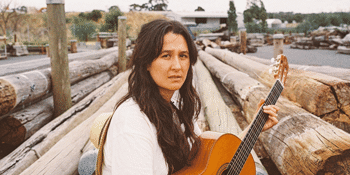 Jess Ribeiro
with special guest Leah Senior
Northcote Social Club (Northcote, VIC)
Sunday, 14 November 2021 1:00 pm
THIS SHOW IS STRICTLY 18+
Jess Ribeiro plays her first Melbourne show for the year.
An intimate performance of new songs as well as some more recent classics from her previous 3 studio albums.
Ribeiro's songs are cinematic in scope: it's music that travels, across deserts like a Western, through city streets like Film Noir. Narrative and poetic, Ribeiro's lyrics are rhythmic and evocative, conjuring images that are dimly-lit, but nonetheless electric.
A conjurer of alt-country and freak folk apparitions…a demented pop sensibility that sits sardonically alongside her contemporaries – Monster Children
Very special guest Leah Senior