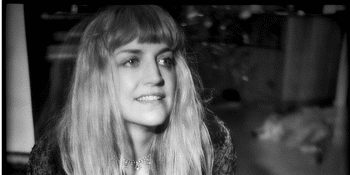 Select Music presents
Sally Seltmann (Early Moon Tour)
with Special Guests
Northcote Social Club (Northcote, VIC)
Friday, 19 August 2022 8:30 pm
Northcote Social Club has a zero tolerance policy against unsafe behaviour.
This includes crowd surfing and stage diving.
Please help us create a safe space that everyone can enjoy.
Click here for our full conditions of entry.
Sally Seltmann will be playing a run of shows along the East Coast of Australia this August to coincide with the release of her new album Early Moon.
Joining Sally onstage will be Neal Sutherland (The Dreamlanders) on bass and guitar, and Bonnie Stewart (Bonniesongs) on drums and harmonies.
Sally Seltmann and her band will play all the songs on Early Moon, including her new single 'Please Louise', as well as some old favourites.
Presented by Select Music, tickets are available from www.sallyseltmann.com.
Early Moon
is out on August 2.
Can't make the event? Sell your tickets fast and fair through our

resale partner Tixel!