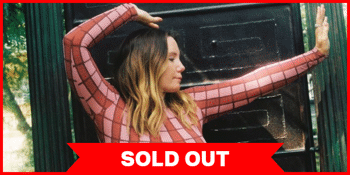 Frazey Ford (CAN)
with Special Guest Melody Pool
Northcote Social Club (Northcote, VIC)
Thursday, 29 September 2022 8:00 pm
Can't make the event or missed out on tickets? Sell your tickets fast and fair through our

resale partner Tixel!
Northcote Social Club has a zero tolerance policy against unsafe behaviour.
This includes crowd surfing and stage diving.
Please help us create a safe space that everyone can enjoy.
Click here for our full conditions of entry.
PLAYING TIMES:
FRAZEY FORD 9.30PM 'TIL 10.30PM+
MELODY POOL 8.30PM
Some discerning music lovers might already know Frazey Ford as one third of acclaimed Canadian alt- country trio The Be Good Tanyas, others might be more across her stunning solo output. Familiar or not, you are in for a special treat when Frazey steps onto the stage. Her most recent, and third album U kin B the Sun, Vancouver based singer/songwriter Frazey Ford inhabits an entire world of shapeshifting rhythm, elevating every beat and groove with the subtle magnetism of he rmesmerising voice. With its graceful collision of soul and psychedelia and sometimes '70s funk, it's a body of work that invites both self-reflection and wildly joyful movement, and ultimately sparks a quiet transcendence.
Prepare yourself for a sublime performance!