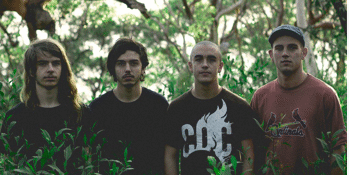 Select Music & BASE LEVEL ONE present
Stories 2022 Tour - MELBOURNE
with Special Guests Pridelands
Northcote Social Club (Northcote, VIC)
Saturday, 16 July 2022 8:30 PM
Northcote Social Club has a zero tolerance policy against unsafe behaviour.
This includes crowd surfing and stage diving.
Please help us create a safe space that everyone can enjoy.
Click here for our full conditions of entry.



Sydney post hardcore outfit Stories were among a batch of Australian bands in the middle of last decade that were destined for bigger things. Their 2014 debut album The Youth To Become stamped them as a band beyond their years, with a sound and musical aggression that was then only in its in fancy.
The band secured a number of high profile supports, and it was during one of these with Enter Shikari in 2016 that Stories announced an indefinite hiatus, leaving their growing legion of fans stunned and the music world grasping at another one that got away.

Fast-forward just over five years from that announcement, and Stories are readying themselves for a return to the stage after their special reunion performance at UNIFY Forever last month. Catch Stories in July as they head out for an eagerly anticipated return across the east coast of Australia

Can't make the event? Sell your tickets fast and fair through our resale partner Tixel!