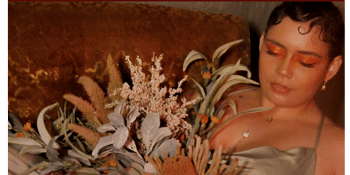 Press Play Presents
Kee'ahn (AUSLAN INTERPRETED SHOW)
With Special Guest Charlie Needs Braces
Northcote Social Club (Northcote, VIC)
Friday, 30 September 2022 8:30 pm
Northcote Social Club has a zero tolerance policy against unsafe behaviour.
This includes crowd surfing and stage diving.
Please help us create a safe space that everyone can enjoy.
Click here for our full conditions of entry.
PLAYING TIMES:
KEE'AHN 10-15PM 'TIL 11.30PM
CHARLIE LOVES BRACES 9PM
Kuku Yalanji, Jirrbal, Zenadth Kes artist
Kee'ahn
brings soul pop to Northcote Social Club once again on Friday September 30th. Having spent the past few months writing new songs, the night will see
Kee'ahn
and a four piece outfit with the new sounds, new soul drenched covers and favourites. Joining Kee'ahn is Naarm based special guest, Charlie Woods presenting her new outfit
Charlie Needs Braces
. Charlie is a proud GuriNgai woman, a direct descendant of Bungaree and Matora, the lands running from the central coast of NSW along the mouth of the Hawkesbury river and into Northern Sydney. Charlie Needs Braces is a solo project featuring live looping and original compositions inspired by Charlie's new braces and learning about her families Aboriginal heritage
Can't make the event? Sell your tickets fast and fair through our

resale partner Tixel!