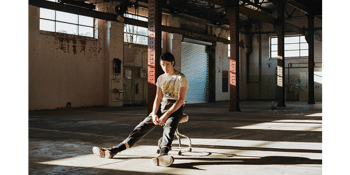 Jack Davies & The Bush Chooks
Northcote Social Club (Northcote, VIC)
Tuesday, 26 October 2021 8:00 PM
THIS SHOW IS STRICTLY 18+
Jack Davies and The Bush Chooks are flying the coop! In support of their new single 'Fire Eyes', the band are setting out across the country for the second time this year, to play some of their biggest headline shows to date.
2021 has been a big year for The Chooks - the year was kicked off with a celebration of arts and music at their inaugural 'Jamboree' in the hometown of Perth, followed by a string of sold-out shows around the country, a fully sold-out solo residency and an appearance at SOTA Festival in WA. The Chookies are on the move - don't miss out as they hit the road once again.
Recorded with Broderick Madden-Scott at Tunafish Recording in Fremantle, 'Fire Eyes' is a taste of what is yet to come.
---
Please note, aggression, discrimination or sexual harassment of any kind will not be tolerated at our shows. If someone is being a creep, aggressive, or just generally making you feel unsafe, please find a member of staff and we will ensure to have them swiftly removed. Your safety is our priority.
We would like to recognise that we are living on stolen land. We acknowledge the traditional custodians of the land on which these events will be held, and pay our respects to their elders past, present and emerging. Always was, always will be.